Tell me who don't love boobs? I am fond of boobs. However, the boobs pictures below are way too big and hot for me to handle. Hahaha. Actually I'm pretty sure that those melons are fake. Given the change, I don't think I can even catch it with both my hands.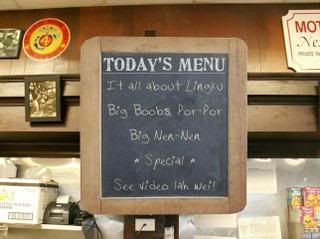 Big anot?
Watermelon sold in the supermarket also lose out!
Don't wet your PC, ok?
No hands below your table, okay? kekeke
If you put your face in between, sure die of breathing difficulty!
And I found this awesome video for you!!
Don't simply poke! Wakakakaka!